Delta Children
Small Ladder Shelf
Tons of Storage
Spacious shelves at the perfect kid-sized height allow your child to organize their library. The built-in storage bin is perfect for storing toys, stuffed animals, and more
Matches your Home
Pretty painted finish looks great in any room of your home
Strong & Stable Construction
This classic storage piece made of strong and sturdy wood, allowing you to display books, keepsakes, and more for years to come
Tons of Storage
Spacious shelves at the perfect kid-sized height allow your child to organize their library. The built-in storage bin is perfect for storing toys, stuffed animals, and more
Matches your Home
Pretty painted finish looks great in any room of your home
Strong & Stable Construction
This classic storage piece made of strong and sturdy wood, allowing you to display books, keepsakes, and more for years to come
Tons of Storage
Spacious shelves at the perfect kid-sized height allow your child to organize their library. The built-in storage bin is perfect for storing toys, stuffed animals, and more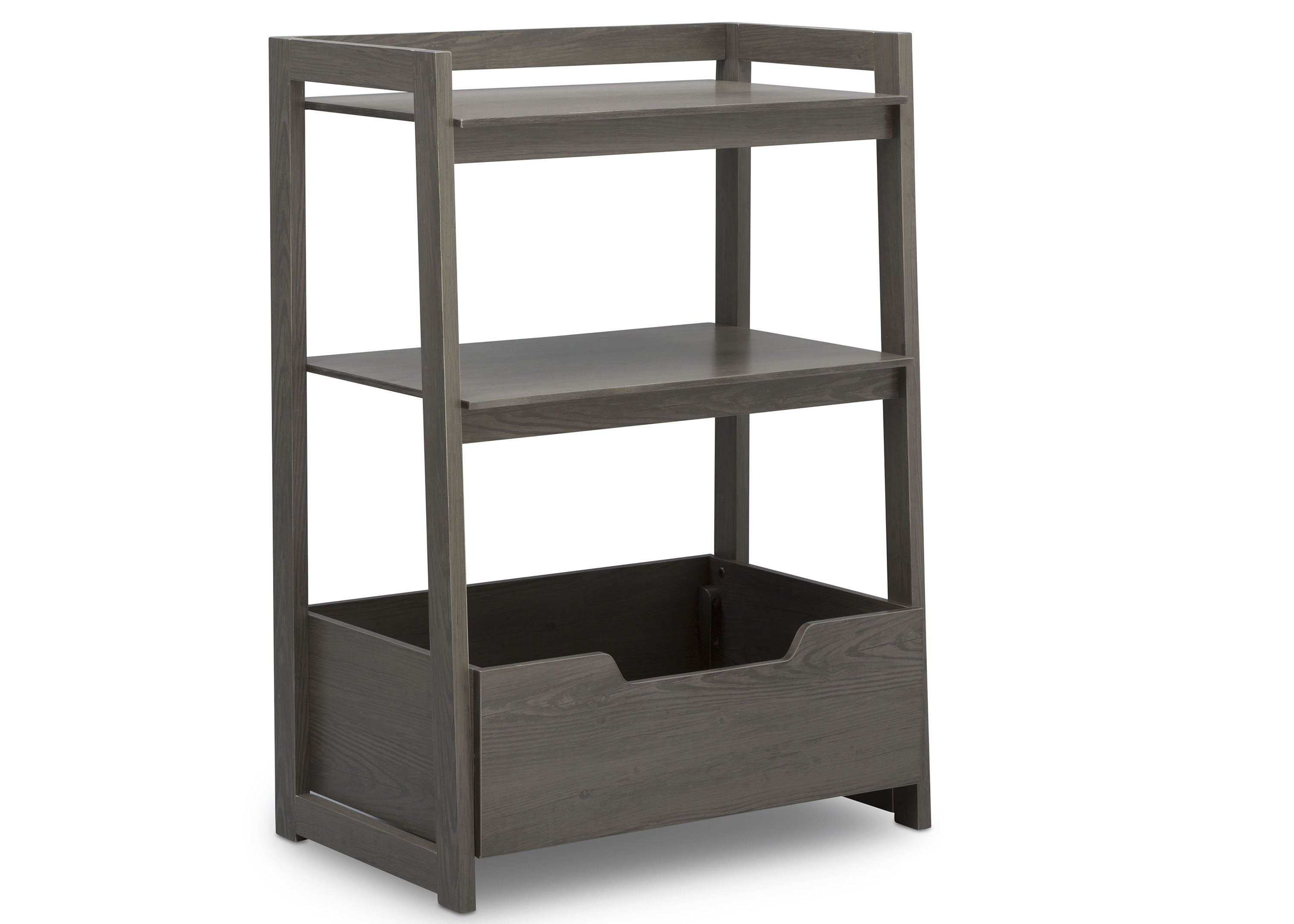 Matches your Home
Pretty rustic finish looks great in any room of your home
Strong & Stable Construction
This classic storage piece made of strong and sturdy wood, allowing you to display books, keepsakes, and more for years to come
Tons of Storage
Spacious shelves at the perfect kid-sized height allow your child to organize their library. The built-in storage bin is perfect for storing toys, stuffed animals, and more
Matches your Home
Pretty rustic finish looks great in any room of your home
Strong & Stable Construction
This classic storage piece made of strong and sturdy wood, allowing you to display books, keepsakes, and more for years to come
This Small Ladder Shelf from Delta Children strikes the perfect balance between display and storage. A great idea for almost any room in the house, it works as well in the playroom as it does in your grown-up hangout. Below its two open shelves, a roomy bin for toys or blankets provides easily accessible storage. Its kid-friendly height allows your little one to grab and return books, toys and accessories on their own, giving them that 'I can do it myself' independence they crave. The Small Ladder Shelf is a freestanding storage unit that features a modern, A-line profile that adds incredible dimension, and it gets extra points for its slim design that minimizes wasted space. Available in a variety of colors: Grey (026), Bianca White (130), Crafted Grey (1333) and Crafted Limestone (1334).
Read More ↓
Product Description
Shop More From This Collection
No Reviews Yet
Let Us Know What You Think!
#1 In Safety
We Go Above And Beyond Safety Standards
1 Out of 2
Children Sleep In Our Product
10% of All Profits
Goes Toward Improving The Lives Of Children
50 Years
Of Safety, Style, And Innovation